ARE YOU LOOKING FOR A MULTIFUNCTIONAL CUTTING TOOL THAT WILL HELP YOU SLICE GARNISHES?
Ditch your traditional cutting knives and switch to this remarkable Multifunctional Chopper!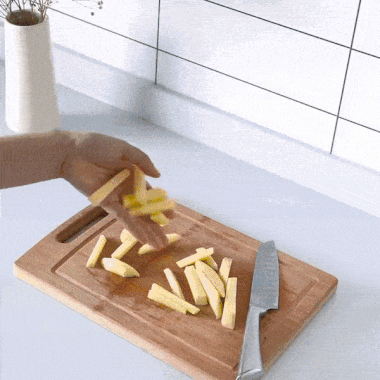 Find out how this slicer saves your time with an even, uniform cut that falls directly into the integrated colander in the bowl without having to change utensils several times.
✔️FAST HEALTHY & EASY MEALS – We designed 4 new blades - Thin Julienne, ideal for making perfect French cuts with any vegetables, Thick Julienne insert for making tasty fries or healthy carrot snacks.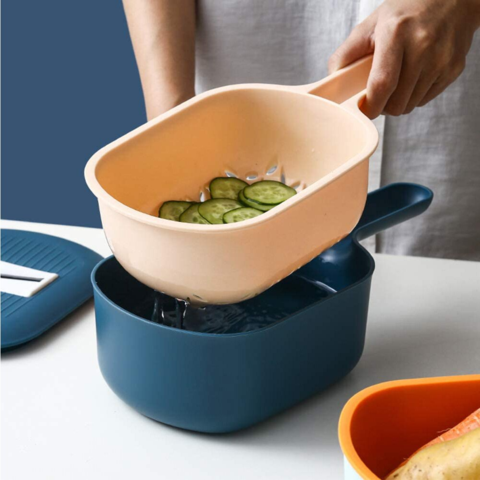 ✔️NO MORE MESSY COUNTERTOPS - We specially designed a non-slip food container providing you with a sturdy grip during meal prepping. Don't need to worry anymore about the slices falling everywhere making a big mess!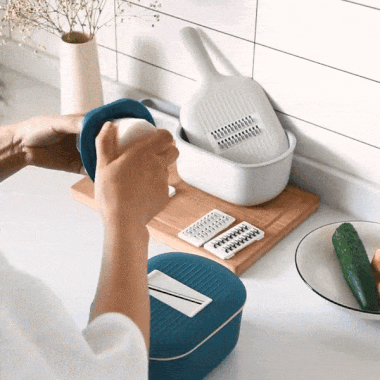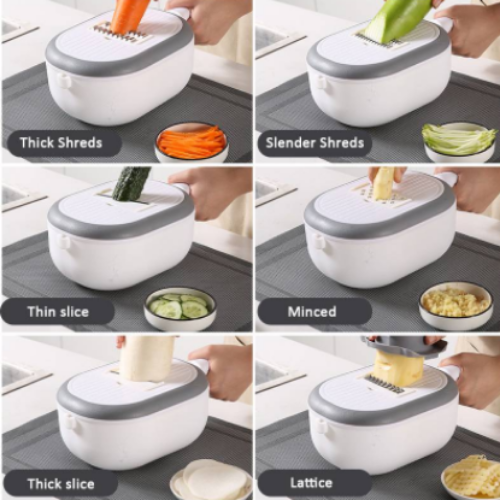 ✔️ EASY WASH – Designed with a unique drainage feature that makes it easier to wash and drain the vegetables right away after cutting! No need to grab the food, it is very convenient
✔️ DON'T HURT YOURSELF ANYMORE – No more nasty cuts! The cap accessory allows you to cut, grate and slice safely!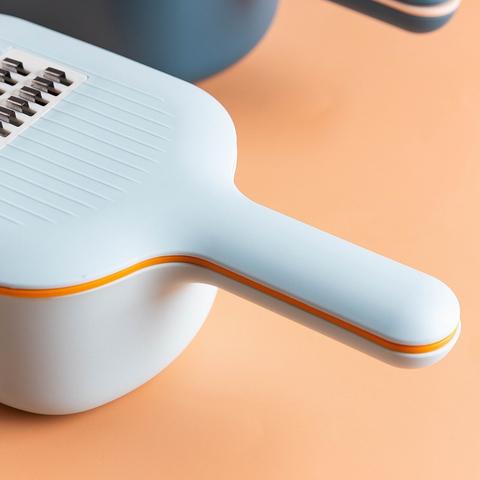 Made of High Quality Food-Grade PP Materials. It is dishwasher safe and not hazardous to your health. 
With the Wavy Slicer Blade you can decorate meals like a true chef or make the plates more fun for the kids, and with the Classic Slicer, chop onions or garlic in no time or prepare the best garden salads!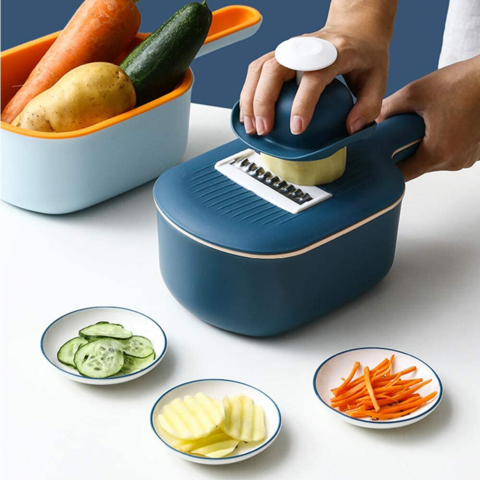 PACKAGE CONTENTS
Material: Stainless Steel + PP + ABS
Color: Blue, White, Pink
Weight: 580g
Size: 12.4x 5.9x 4.13 in
Package Includes:
1 x Multifunction Chopper
1 x 3mm slice cutting blade
1 x 1.5mm slice cutting blade
1 x Ripple slicer
1 x 4x5mm 3x3mm Grater
1 x Grater 1 x Egg Separator
1 x Cutting Board
1 x Water Filter Basket
1 x Hand Guard
1 x Container