This portable bag will help you carry your purchases with peace of mind, in addition to helping the environment, dispensing with the use of plastic bags!
Quickly learn about our product!

✔ High capacity

✔Portable

✔ Retractable wheels

✔Does not take up space

Features: [Large capacity] The maximum capacity is about 30L, suitable for taking all your purchases like vegetables, fruits, drinks, meat and so on. It can be used as a tote bag or shoulder bag.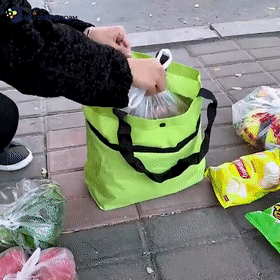 [Retractable Wheel] When folding the bag, you can also fold the wheels. Facilitating transport.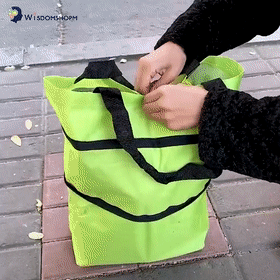 [Easy to carry] The zipper on the top allows the bag to be medium in size without taking up space. It is easy to transport, with a zip, simple and safe.

[Multifunctional] After unzipping the bag, it will turn it into a shopping bag. If you have a lot of things, it becomes practical and easy to carry due to its wheels.