Christmas Sale  
 Over $49.99, FREE SHIPPING 

 
🎅As parents, we have an obligation to let children remember 2020.🔥Let them not repeat the same mistakes in the future.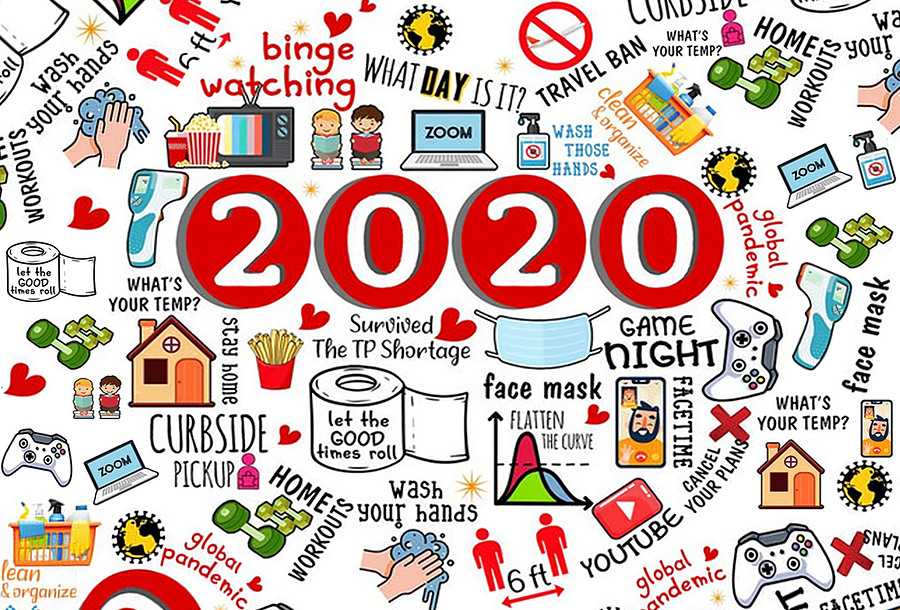 We inserted all the iconic events that happened this year into this painting to form this rich and meaningful puzzle.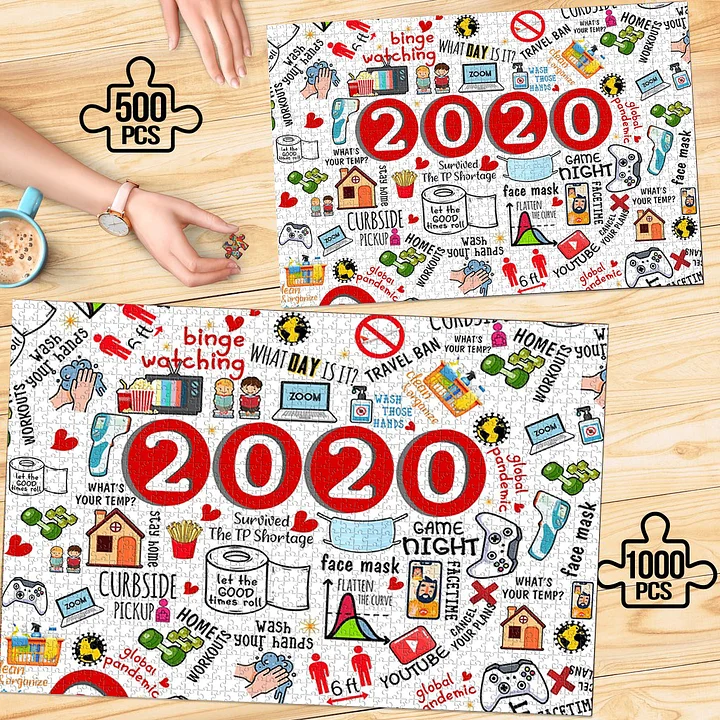 1000pcs Finished Size: 27.5" x  20". 500pcs Finished Size:14" x 10"

These popular elements can make you immediately think of iconic events that happened in 2020.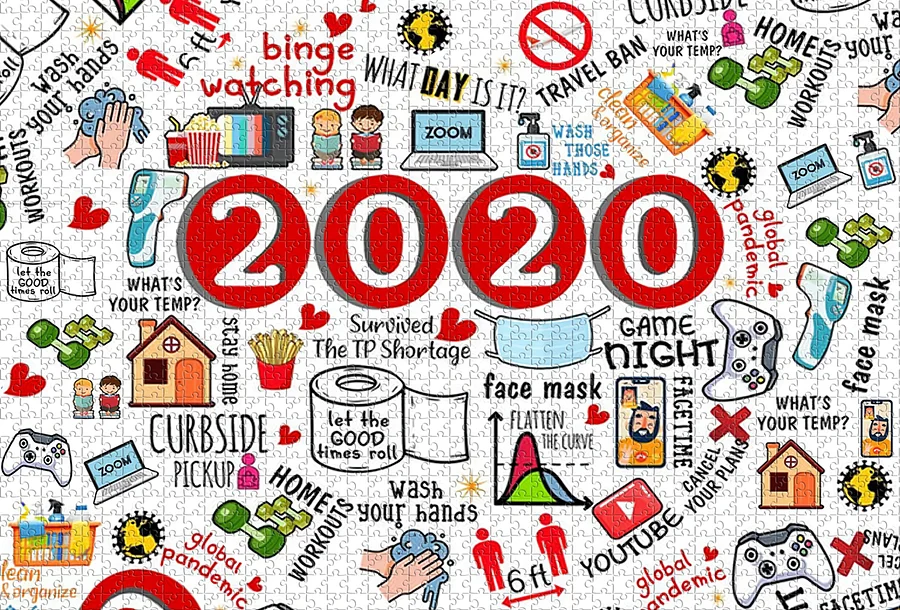 Due to the limited quantity of some products, they may be out of stock at any time. If you like it, get it!
"100% recyclable product"

Made in America with honor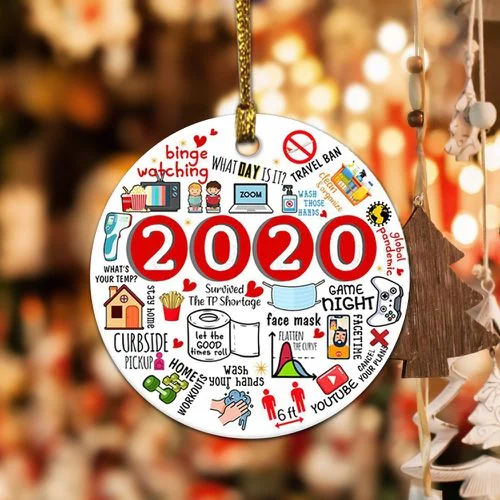 🧩What Makes Our Puzzles so Unique? 
Clever Cut Designs
Our clever puzzle cuts are hand-designed to create a more rewarding and challenging puzzling experience. Dissected corners and straight pieces within the middle of the puzzle are elements we design into all our puzzles. You'll rarely find two pieces the same!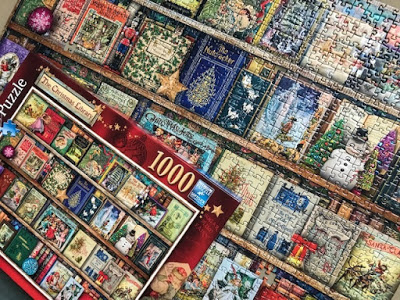 Happy Puzzlers, Happy Planet
All of our puzzles are made from wood sourced from sustainably managed forests. No plastic is used during the packaging process and the boxes are made of fully recycled materials.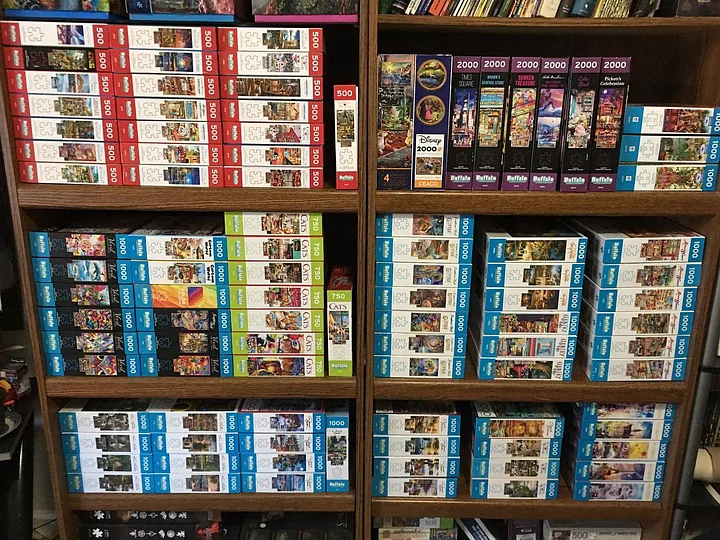 🧩"Why do you make so many 1000-piece puzzles? They are too easy."
Use one as an icebreaker/conversation starter. Put a jigsaw puzzle on a table and put most of the border together. You will be surprised how they will attract people to congregate and begin conversing as they put the jigsaw puzzle together (you may have to disassemble it from time to time.) 

If you enjoy the stress relief and conversation-starting nature of jigsaw puzzles, you and your significant other can gather around a jigsaw puzzle and, within a short time, complete it together and have a meaningful conversation at the same time. Jigsaw puzzles open up communication.
🧩Do Jigsaw Puzzles Make You Smarter?
IMPROVES YOUR MEMORY
ENHANCE YOUR PROBLEM-SOLVING SKILLS
EXERCISES BOTH SIDES OF YOUR BRAIN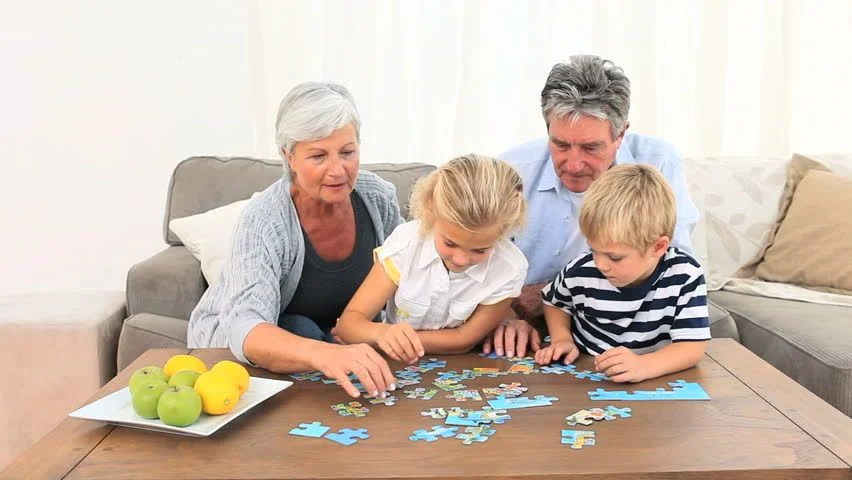 When we get fully immersed in completing a puzzle we begin to forget what else is going on in our lives, our focus is on our goal of completing the puzzle. Hours can go by without us even realizing and we feel much calmer.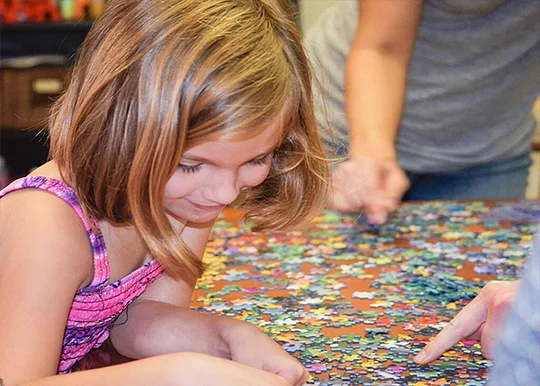 Quick and effective jigsaw puzzle 
First, you should have enough space, a table or a flat floor.
Pour out all the pieces, face-up, and sort out the borders as you turn them over (when you have a preliminary impression of where you are in the process of turning them over)
Then begin to take pieces and begin the puzzle according to the pattern.
When you feel the bottleneck, build the frame and sprint. A typical 1,000 piece puzzle takes four to eight hours
(1000 pieces as the basic pieces of the puzzle)
🧩TIME TO START ON THAT PUZZLE!